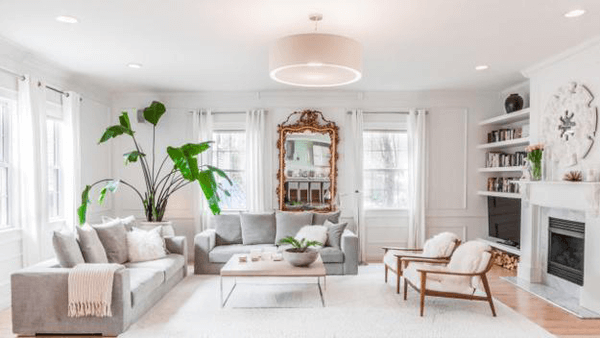 There are some cleaning jobs you should never trust to non-professionals. Carpet cleaning is one of them! The good news is that no matter how stained or dirty your soft floorings are, our experience and know-how will ensure the desired results. We can remove stains left by coffee, tea, wine, mud, soot, pet urine and any other accidental spills of modern life with ease.
Clean your carpets and rugs on a regular basis to considerably prolong their life expectancy, to keep them hygienic and looking good. Take advantage of specialised equipment and solutions. The most appropriate carpet cleaning technique depends on the material's type, age, condition, location, amount of soiling and how much time is available for the cleaning process.
Rejuvenating Carpet Cleaning and Stain Removal Methods
Hot water extraction: You may also hear this referred to as steam cleaning. It is the technique that's recommended for the most effective stain removal for water-tolerant carpets and rugs. Our cleaners start with vacuuming your soft flooring to remove loose dirt and debris, pre-treat stains with a detergent selected to match the cause of the mark, then shampoo the whole carpet. Up to 95% of the water used is removed at the end of the process, leading to a much-reduced drying time compared to steam cleaning with a domestic machine. Air blowers can be provided on your request to further speed up drying.
Dry carpet cleaning: Mostly used on rugs that might shrink, or if there's a risk of colour run. It is also an option when you need a quick refreshing treatment which allows you to use the room the moment our cleaners finish their job. As with the other technique, the process starts with vacuum cleaning and pre-cleaning of spots or marks with a solvent selected to be safe on the fabric, and effective against the cause of the stain. Then a dry cleaning powder is worked gently into the textile, allowed time to bond with dirt, then vacuumed out. No water is used, so you are able to walk on the carpet right away.
Schedule Our Carpet Cleaning Services in Chester Today
Get all work done under full insurance by trained, certified and local carpet cleaners
All your carpets and rugs will look and feel like brand new after just one visit of the team
Careful assessment of the fabric to ensure protection and preservation of the textile
Eco-friendly cleaning, completed with Prochem professional detergents
The option to add extras, such as air blowers to speed up drying, or Scotchgard to protect your carpets and rugs after cleaning
Available booking slots for weekends and public holidays at the same price
Ask for our special deals when you need more cleaning services at the same time
Add upholstery cleaning and mattress cleaning to your order
Get free quotes on

01244 293 049

now
Get a free quote