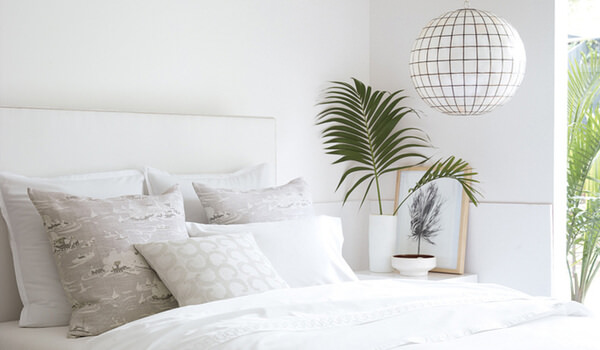 With constant usage, your mattress gets shabby from dust and various pollutants that can be a potential health risk for you. The solution – all dust mites and bacteria on it need to be removed. Stop thinking about the soiled state of the mattress you sleep on. Reward yourself with a deserved and undisturbed good night sleep on a deep cleaned and hygienic mattress.
Allergies to dust mites and dirt are a common thing among many people. Regular hoovering does not provide the thorough cleanup a mattress needs to prevent all these issues. Also, vacuuming won't remove the stains. But don't worry and rest assured our competent mattress cleaning services can remove allergens and stains with ease to leave your bedding cleaner and fresher, so you can relax in its comfort.
Efficient Mattress Cleaning Methods
Hot water extraction (steam mattress cleaning): Provides the deepest cleaning, but has some limitations – can be used only for water tolerant materials. Hot water is mixed with detergent in a specialised machine that injects the solution under pressure into the mattress base and then extracts it back. Removes any stains and pollutants in a flash. You just have to wait a few hours of dry time (depends on temperature and ventilation) to enjoy a sterile and spotless mattress.
Dry mattress cleaning: Usually used for mattresses made of synthetic materials that can't withstand water treatment. This natural cleaning technique uses powder substance that dissolves and removes all spores and dust mites. A powerful vacuum then extracts this powder along all dust and allergens.
Ultraviolet mattress sanitising: Perfect for when you are looking for swift cleanup that can be used on any type of bed. This techniques uses powerful suction to remove debris and dust particles from your mattress, and then UV light to destroy viruses, fungal spores, bacteria and dust mites. The bed can be used again the moment this procedure is complete. This sanitising technique can also be applied to pillows, duvets and other heavy bedding. Speed and flexibility makes it an ideal option in commercial establishments (hotels and B&Bs) where many mattresses need to be cleaned on a regular basis.
After each cleaning procedure we will treat your mattress with an anti-allergen spray to protect its condition and your health for longer.
Your Benefits of Booking Our Mattress Cleaning Services Today
Get healthy and uninterrupted sleep, no more dust mites, no more allergies
Take advantage of deep and eco-friendly mattress cleaning procedures
UV cleaning requires no chemicals, so it's 100% safe and hypoallergenic
Work with reference vetted, trained and fully insured mattress cleaning technicians
Improve the cleanliness of your home by adding carpet cleaning and upholstery cleaning to your order
Ask for our special deals when you schedule more cleaning services at the same time
Get free, no-obligation quotes on

01244 293 049

now
Get a free quote